2019 Mahindra Launched All New XUV300
Mahindra will be able to keep its power 5 seater XUV300 on every seat, different temperature of AC 7 airbags given for safety.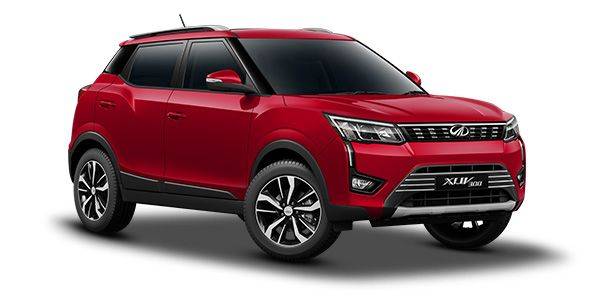 The car will come in both petrol and diesel engines, starting from the price of the price.
MAHINDRA XUV300
Auto Desk Mahindra has launched its All-New Compact SUV XUV300. The starting price of this car is 790000 rupees (petrol) and 849000 rupees (diesel). The company has launched its three variants in W4, W6, and W8. The company said this thing was announced already that will be launched on the day of Valentine's Day. Let it be said that 4000 units had already been booked before the launch. Mahindra has made this car altogether high tech. In the Indian auto market, it can be copied from Ford Ecosports, Tata Naksan, and Maruti Suzuki Vitara Braja.
Variance wise price of Mahindra XUV300
1.XUV300 W4: 7.90 lakh (Petrol)
2.XUV300 W4: 8.49 lakh (Diesel)
3.XUV300 W6: 8.75 lakh (Petrol)
4.XUV300 W6: 9.30 lakh (Diesel)
5.XUV300 W8: 10.25 lakh (Petrol)
6.XUV300 W8: 10.80 lakh (Diesel)
7.XUV300 W8 (O): 11.44 lakh (Petrol)
8.XUV300 W8 (O): 11.99 lakh (Diesel)
Interior of Mahindra XUV300
Talking about the interior, you will get Powerful AC with Powerful Infotainment System. This AC is full auto, i.e. the driver seat can be set separately for the second seat. As the temperature of the driver seat is 20 degrees, the seat of the seat near the driver can be set to 25 degrees or the other.
Mahindra XUV300 FEATURES
> It will get 1.5-liter diesel and 1.2-liter turbocharged petrol, 4-cylinder engine.
> The engine is equipped with a 6-speed manual gearbox.
> Mahindra has given the sunroof in its compact SUV. It's like XUV500.
> LED Data Running Lamps, Push Start / Stop Button, Touchscreen Infomation System.
> Up-market features such as Dual Zone Climent Control AC will also be available.
For safety, it will get 7 airbags and all-wheel disc brakes. This feature will be available for the first time in this segment.
> There will be a 17-inch alloy wheel. Features like ABS, ESP, and EBD will also be available.
> Its gasoline variants will give the mileage of 17km / l and diesel variants 20km / l.